FINALLY, A RELEVANT APPROACH
Ross's new book and LIVE sessions contain a PROVEN BLUEPRINT to achieve startling RESULTS when raising CSAT scores, CX scores, CES scores, NPS scores, VOC scores…and any other metric you are already using. We live in a friction-free-on-demand world and Ross Shafer has the only system that is simple and compatible with your current system.
THIS REALLY WORKS!
In a recent 90-day customer engagement immersion assignment, Ross took a 700-employee company from last place in their industry (customer satisfaction scores)…to FIRST place. Their J.D. Power customer scores jumped up 21 points.
KEYNOTE: This is an eye-opening keynote speech for senior leaders who want to shift their culture to embrace the friction-free demands of their customers and clients.
BREAKOUTS: Ross also leads breakout sessions to Train-The-Trainers who want to go back home and rewire their customer experience efforts.
AFFORDABLE ON-SITE TRAINING: Ross's experienced training team is available to conduct multi-training sessions AT YOUR LOCATION.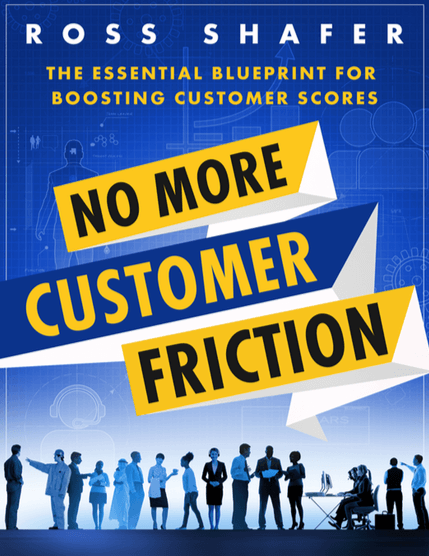 Takeaways
Learn why WOWs don't drive loyalty. It is the absence of POWs (disappointments) that bring people back to you
Learn how other companies execute to remain Other-Centered organizations.
Learn simple techniques for empowering your workforce to make friction-free customer decisions
Learn how to identify & exploit your customer's Loyalty Moment
Learn why this system works so well with CSAT, CES, CX, VOC, and NPS
ARE YOU A B2B COMPANY?
No More Customer Friction works beautifully for B2B organizations. While you may not call your buyers "customers," you still have user groups, vendors, coworkers, and end users. Your constituents will make you their company of choice if you're able to reduce friction throughout the sales and delivery process.